If you are looking to have a relaxing time and at the same time an exciting experience, Rangeela spa is the perfect destination for you.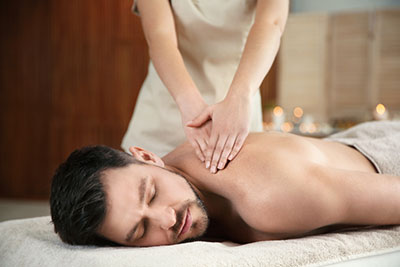 Rangeela Massage spa offers a wide variety of massage specialties for our clients. Some of them are body-to-body massages, ayurvedic Kerala massages, Russian massages, Thai massages, and Indian massages. along with there specialties, we also provide numerous personalized massage treatments to calm your nerves and for your delight, based on your specific needs and requirements.
Our massage therapists are well trained and exceptionally skilled professionals who are committed to providing you with the most rejuvenating time you have wished for. In addition to our massage varieties, our licensed massage therapists also provide a number of personalized massages, such as deep tissue massages, foot massages, oil and cream massages.
We are open round the clock, so you can schedule a massage appointment at any time for just 99 AED. That's right. We are open and available to help you every hour of every day, seven days a week, and we want this to be the most exciting time you have ever had.
If you live in or around Ajman or Sharjah, we invite you to stop by our spa or schedule an appointment as soon as you wish to take the maximum advantage of the serene and rejuvenating ambiance of Rangeela Spa Ajman.