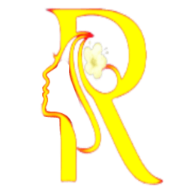 Rangeela
spa
Welcoming you here to Rangeela Massage Center, the most renowned massage centre in Ajman! Our skilled and licensed massage therapists offer a variety of massage therapies to aid you to relax, revive and recover. You may be looking for deep tissue massages to relax muscles or massage to ease tension, Swedish massage to boost circulation, or a warm stone massage that soothes your body, we've got the perfect massage. Our massage facility is designed to offer an ambiance that is relaxing and comfortable that is private, with rooms that are secluded and gentle music to help relax. We only use the best quality lotions and oils to provide a luxurious and beneficial experience for each of our clients.
In our massage spa, we believe that regular massage therapy is a vital aspect of a healthy lifestyle. This is why we provide a variety of massage services and memberships to assist you in saving money while also focusing on your overall health.
Stop by the Rangeela Massage Center in Ajman Let our highly skilled massage therapists pamper your needs. Make an appointment now and discover the healing benefits of massage!
Rangeela Spa is a heaven of wellness and luxury offering complete relaxation and rejuvenation spa treatments of authentic Asian and European styles. We started our unique journey on 2018 and since then we serve our unparalleled expertise to the needs of diverse individual tastes.
Rangeela Spa is the ultimate name of bespoke spa experiences, committed to quality products and extreme hygiene. Located in Al Rashidiya 3 in Ajman, we created a space that evokes the feelings of balance, serenity and tranquility in our clients. Rangeela Spa aims to strive for your mind, body and soul.
Out spa treatments are well researched, tested and are done by professionals, who understands the need of your body and mind that is in pain or stressed. Our priority is your wellness and our mission is to make you completely relaxed and rejuvenated. We never compromise on the quality of our products, laundry, luxury and spa treatments but value the presence of each and every client and their individual needs.
We are glad to welcome you to the best massage spa in Ajman to receive a range of body spa treatments under dedicated & quality therapists in a warm, hygienic and comfortable environment.
Whatsapp